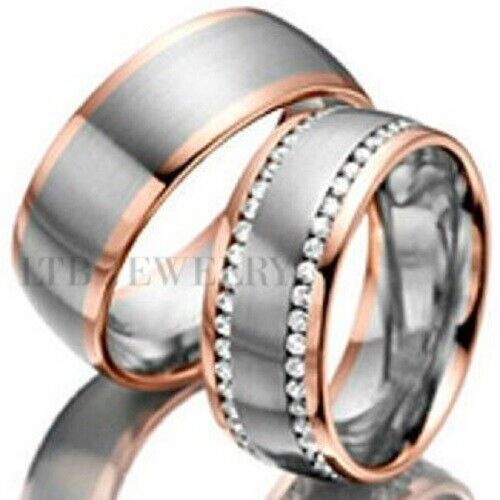 We received our ring yesterday and couldn't be happier!! I was nervous about making such a large jewelry purchase online but the positive reviews encouraged us.

My finance had a very specific idea of the kind of wedding band he wanted and we had looked everywhere for a ring that would match that. We tried to have a store design a ring but it was going to be over $5,000. We gave up until we found this!

It almost seemed too good to be true! I sent them a letter with questions and specifications and they were so responsive and patient.

The ring arrived on time and was packaged discretely in larger boxes. The ring is perfect!

Thank you! We are so happy! The craftsmanship is beautiful and it's exactly what we wanted! If there's jewelry we need in the future this will be our first stop. Great quality and value!
Custom Make Only Mens Ring with Diamonds 18K White and Rose Gold 9mm